24 Hour Play Challenge
It a race against the clock! We begin the #24HourPlayChallenge on the Friday when The Writers create a script with only a theme and cast size. After their 12 hours the clock is stopped, they hand over their scripts and their challenge is complete! On Saturday, the Directors and Actors arrive at we are back on the clock. They meet for the first time, take these new scripts to the rehearsal room, to perform later that evening in front of an audience. All this within the 24 hours! Nothing short of miraculous and a real feast for anyone who wants to be part of a truly dynamic theatre experience!

24 Hour Play Challenge took place on Saturday 8th July, Churchill Theatre Bromley

---
emerge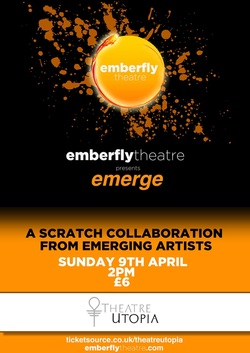 Emerge invites guest companies to work with us and gives a platform to share new work. Some of these pieces are from newly established theatre companies, some from writers keen to see their work, some collaborations between actors and writers. If you want to contact any of the companies, contact emberfly theatre and we will be happy to connect people.

Our first scratch was on April 9th 2017.
Here is a little more about the guest companies that took part.

---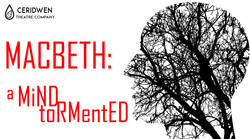 Ceridwen Theatre Company
Ceridwen Theatre Company is dedicated to producing new and exciting theatre: all of our work is collaborative, shaped by the skills and ideas of our ensemble.
'Macbeth – A Mind Tormented' is the story of Shakespeare's tragic soldier explored through the prism of PTSD on the bloody battlefields of WW1.
---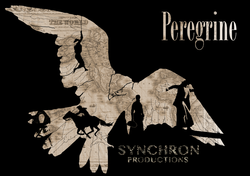 Synchron Productions

Ignited by a desire for self-sufficiency and fuelled by collaboration, Synchron Productions explores the light and shade of humanity with an emphasis on storytelling.
'Peregrine' is an adventure tale inspired by the serial queens of the silent movie era.
---
Cwtch Collective
Cwtch collective is an ensemble of Welsh artists creating work grounded in naturalism and exploring the beautiful ugliness of existence.
Driven To Darkness by Jess Jones is a play exploring relationships tested, personalities revealed and hidden darknesses.
The Makeshift Theatre Company
The Makeshift Theatre Company puts the ugly truth under the microscope and telling stories about those left behind.
The Box by Chris Szuca is a toxic tale of ugly love and destructive relationships.
EXCEDENT MANIFESTE
It's the desire to create images without being limited to the rules of text, exposition or blueprint. It's the performer's manipulation of self, space, rhythm, light, music and location as a communication with the audience.
Water-Nix by James Varney and Jack Nicholls is an absurdist piece that explores a passionate and intimate relationship in an unknown space conjured by the audience's imagination.
Barbarian Collective
Barbarian is a Shakespearean word for foreigner and our projects always have that as a recurrent theme in one way or another.
Not Enough by Ana Torre is an exploration of the roles of nationality and gender in relationships in a multicultural generation that has been forced to deal with too many choices and the prospect of being left behind as a result.